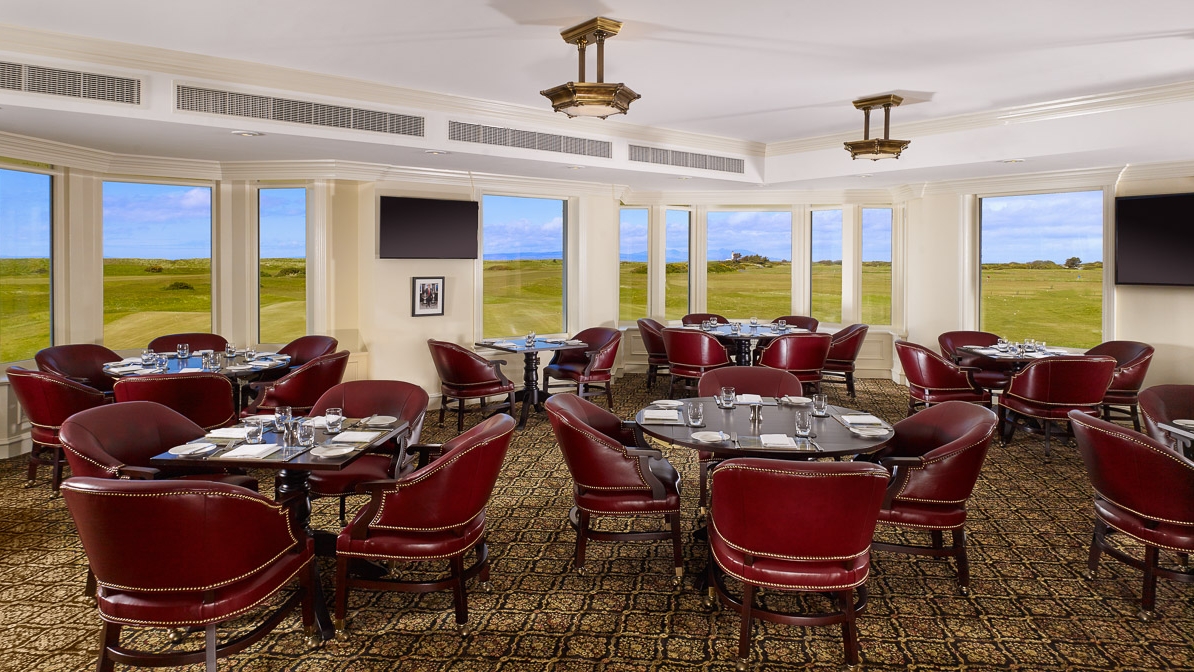 The Duel in the Sun
The Duel in the Sun – where legends were made
Whether you're golfing with friends, visiting with family, or are passionate about fresh, local cuisine, visit The Duel in the Sun for an unforgettable dining experience.
Located at first floor level in the on-course clubhouse and with stunning ocean views across the world-famous Ailsa links where Jack Nicklaus and Tom Watson fought their "duel in the sun", the room has a relaxed sporting ambiance appropriate to the finest traditional Scottish golf clubhouse dining.
A menu featuring the best ingredients from local suppliers, the Duel in the Sun continues Trump Turnberry's commitment and passion to using sustainable produce.
Fresh lobsters are landed in Girvan, just a few miles from the resort, and prime meat is sourced from Scottish producer, Campbell's Gold. Adding to the taste is the introduction of a Josper Grill in the kitchen. This Spanish style grill gives a delectably delicious caramelised flavour to meat and lobster dishes, creating a deeply palatable sensation.
Food Service: Monday to Sunday

8:00 am until last golfer

Bar service

from 10:00 am